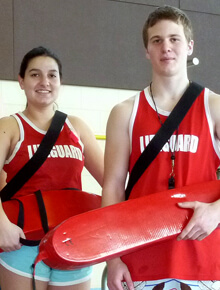 The City of Dieppe has a sound financial plan establishing balance between the growth, development, and improvement of services provided to residents. It prevents financial pitfalls such as insufficient asset life cycle planning, unexpected expenses, and excessive borrowing requests.
Through its strategic approach, the municipality's long-term financial plan encourages to:
Prioritize infrastructure projects and purchase of equipment
Make maximum loans of $1.5 million per year or $4.5 million per three-year period
Decrease the debt ratio to 10% by 2027
Have a healthy management of surpluses and reserves
Create reserves for asset management
Have a long-term vision
Work responsibly and transparently
Analyze the influence on the future viability of the municipality
By respecting the principles and objectives set out in the financial plan, and due to an increase in the tax base and a responsible approach over the years, the City of Dieppe was able to maintain the same tax rate of $1.6295 for every $100 of assessment for 2020.
Operating budget
This budget enables the funding of all municipal services except any costs related to water and sewer services that are acquired through fees collected at the time of payments on water and sewer accounts.
| | |
| --- | --- |
| Property taxes (residential and commercial) | $53,300,000 |
| Community funding grant and equalization payment | $1,100,000 |
| Other revenue (building permits, arena rentals, Aquatic and Sports Centre, surplus from previous years) | $4,500,000 |
| Total | $58,900,000 |

Summary of costs for each category
Where does the money go? - Here is what you get.
Administration - 8%
Governance and administration, i.e. operating costs and salaries of Council and Corporate Services (human resources, administration, finance, information technology, City Clerk's office, organizational performance)
Valuation cost - 1.1%
Property valuation costs
Police - 10.1%
Codiac Regional Policing Service - RCMP
Fire - 11%
Dieppe Fire Department
Cost of water - 3%
Water used by the Fire Department
Other protective measures - 6.9%
Planning, development, inspections, municipal bylaw enforcement
Transportation - 8.3%
Snow clearing and maintenance of roadways and sidewalks, garbage collection, public transportation and adapted transportation
Engineering - 4.6%
Engineering Department and hiring of consultants
Communications - 1.7%
Communications Department, website, advertising, sponsorships, translation, communication tools, tourism and signage
Reserve - 2.6%
Leisure, culture and community life - 14.5%
Recreational facilities, activities, maintenance of parks and trails
Buildings and municipal fleet - 4.4%
Maintenance and management of various buildings and municipal vehicles
Financial services - 14.1%
Interest and principal payments
Operational capital - 9.7%
Money used to pay cash for capital projects
Water and Sewer operating budget
The revenues provided for this budget are acquired through fees collected at the time of payments on water and sewer accounts. They are used to maintain our water and sewer infrastructure and to purchase the water consumed by our residents.
For 2020, the costs related to water and sewer services will be $948 for a typical house, representing an increase of $8.
| | |
| --- | --- |
| Fees collected at the time of payments on water and sewer accounts | $10,850,000 |
| Refund on water used by the Fire Department | $1,750,000 |
| Other revenues and surplus from previous years | $450,000 |
| Total | $13,050,000 |
Distribution of expenses
| | |
| --- | --- |
| Purchase of water | 14% |
| Waste water treatment | 19% |
| Operational capital | 9% |
| Debt servicing | 21% |
| Operation and maintenance - Water | 24% |
| Operation and maintenance - Sewer | 12% |
| Reserve | 1% |