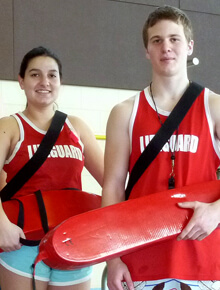 COVID-19 - Council meetings can only be viewed and heard on the City's website due to the COVID-19 pandemic. You may submit your questions in advance by phone
or via the web.
The City of Dieppe recognizes the importance of public participation in the decision-making process and encourages residents to participate in City Council meetings. Interested persons may attend in person or via the web.
Do you have a question for your Council? At ordinary meetings, members of the public may also ask the City Council questions. You may submit your question in advance via the web or by telephone.
Important Directions
All persons who want to ask a question must provide their name and address.
Questions must be addressed to the City Council as a whole.
A question may be accepted by the Council and the reply given at a future meeting or in writing. The requestor will be told which means of communication will be used for the reply.
An ordinary City Council meeting is not an acceptable forum in which to formulate complaints against City employees. Complaints should be made in writing to the Chief Administrative Officer.
Process
1. In Person

Under the agenda item "Questions From the Public", the Mayor will allow those members of the public present who wish to ask a question to do so. Meetings take place in the Council Chamber in City Hall located at 333 Acadie Avenue.

2. By Telephone

Leave a message on the City Council's voicemail at 506.877.7903. Don't forget to leave your name, address and a telephone number where you can be reached before recording your question.

3. Via the Web

Click here to fill out the form.
Note that the municipality reserves the right to refuse a question if it does not follow the directions above.
Your question may be reformulated when being read during the Council meeting, without changing its meaning.
The municipality cannot guarantee the date of the meeting at which a question will be read if it is submitted too close to the start of the meeting.