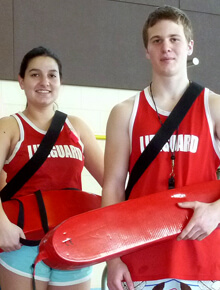 Each year, the City of Dieppe Fire Department is called upon to respond to many road accidents. In 2017, firefighters assisted police officers and paramedics at 145 collisions on Dieppe's roads, providing first aid to the injured, securing the area and protecting the environment.
With the theme If you had followed the speed limit, I would not have needed to use this equipment, firefighters wish to make drivers aware of the consequences of their behaviour.
Here are their testimonials.
Christopher Leger

Captain
31 years of experience
"During my career, I have seen many collisions being caused by speed and inattentiveness. Life is very fragile, and injuring others because of our actions is very serious. We must be responsible drivers and be accountable for our actions. Please reduce your speed!"
Jérémie Richard
Firefighter
8 years of experience
"In the course of my work, I have responded to several emergency calls during which the lives of someone and their family were permanently changed. Many collisions could be avoided if drivers would respect traffic regulations. They were put in place for everyone's safety!"

Alain Gauvin

Firefighter
8 years of experience
"As a first responder, I have witnessed many accident scenes where the severity of the injuries could have been reduced had the speed limits been respected. Even if you are an excellent driver, speed increases your risk of collisions. Please slow down and pay attention on the road!"
Did you know?[1]
When you drive 10 km/h over the speed limit, your risk of an accident increases by four times.
Most accidents causing injuries occur in areas where the speed limit is 50 km/h.
In a city, driving just 10 km/h over the limit can be the difference between life and death for a pedestrian or cyclist.
A collision at 75 km/h is equal to the vehicle occupants falling from the top of an 8-storey building.
Obey the speed limits and eliminate distractions and unsafe behaviour while driving. We are all responsible for keeping our roads safe, and you too have a role to play!
Watch out for children!
During the school year, the speed limit in the school zones around Sainte-Thérèse, Lou MacNarin, Anna-Malenfant, Amirault, Antonine-Maillet and Le Marais schools is reduced to 30 km/h.
---
[1] Data from the website of the Société de l'assurance automobile du Québec (saaq.gouv.qc.ca)