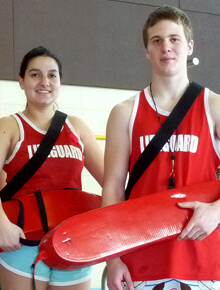 Take part in this event and create some space at home or find a treasure. By putting a sofa you're no longer using, a book you've finished reading or clothing that's too small for your children at the curb, these items may become someone else's treasure. At the same time, you'll be doing something to help protect the environment.
When?
You can place your items at the curb beginning at 8 a.m. on Saturday, April 25, 2020 until 6 p.m. In case of rain, the activity will be rescheduled for Sunday, April 26 at the same hours.
How?
Place your items in good condition at the curb in front of your property.
Post a sign indicating that your items are free (you can download one here).
Make sure that items you don't want to give away are not placed curbside and that those not claimed by 6 p.m. are brought back inside. You can also choose to donate them to a community organization.
Items to give away
Books, CDs and DVDs
Furniture and small household appliances
Sports gear and toys
Garden and yard tools
Kitchen accessories, dinnerware, cutlery, pots and pans
Unwanted gifts
Electronic devices
Clothing
Items not to give away
Construction material
Paint
Bed bug infested items (e.g. mattress and bedding)
Items listed as dangerous
Visit the website of Health Canada's Consumer Product Safety Bureau for a list of children's items that are not recommended for curbside pickup (e.g. walkers, cribs, car seats, etc.).
Rules/etiquette
Respect other people's property, avoid walking on lawns and in gardens.
Take only items identified as "free".
Respect road traffic rules (e.g. avoid blocking traffic or sidewalks, parking illegally or blocking off the entrance to a residence with your vehicle).
Drive carefully and watch out for children.
Don't leave behind an item you picked up somewhere else.
The City of Dieppe would like to recognize Earth Day on Wednesday, April 22, by encouraging residents to adopt practices that are good for the environment. By taking part in this curbside treasure hunt, you'll help reduce the number of items that end up in the landfill.
Happy hunting!