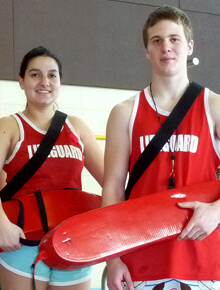 The City of Dieppe offers an unparalleled living environment for families. Check out our family policy, developed through consultations with residents, which serves as a guide to the needs and priorities of families in Dieppe.
Activities
The City organizes several festivals and events for the entire family. In addition, it offers many community facilities and sports fields where cultural and sports activities can be enjoyed. Whether it is public swims or family skating, you will find something to do for everyone. The City also features parks and green spaces as well as over 55 km of trails where you can enjoy nature and the outdoors.
Services
You and your children can sign up for classes and activities organized by the City. Visit the online registration page to see how to obtain a profile number and complete the process.
Several birthday packages are available at our many facilities to celebrate children's parties. Learn more on these various fun and affordable options!
The Dieppe MAG, our municipal magazine issued four times a year, will keep you up to date on everything happening in the City and the upcoming projects for you and your family in Dieppe.