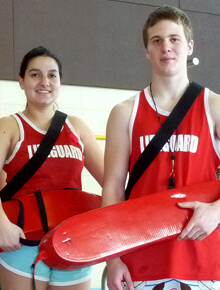 Every year, the Children's Festival give the opprotunity for children aged 3 to 12 years old to discover new cultural, sports and artistic activities while having fun. Participating organizations offer dynamic and varied workshops so children have the opprotunity to choose activities according to their interests.
A big celebration is sheduled for Saturday, May 25 at the Arthur-J.-LeBlanc Centre, from noon to 4 p.m. There will be inflatable games, collaborative art, music and interactive kiosks to visit. No registration required.
Registration for activities will begin on Monday, May 13 at 6 p.m. for residents and on Wednesday, May 15 at 6 p.m. for non-residents until Wednesday, May 22 at 1 p.m. You will need a profile number to register.
2019 Children's Festival program, May 22 to 25