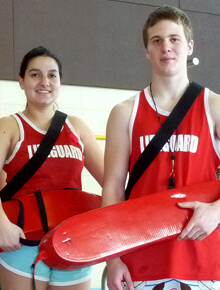 ImaginAIR Festival
July 26 to 29, 2018
***IMPORTANT*** Thursday, July 26 - The site for the ImaginAIR Festival remains closed for the evening. The outdoor cinema and evening shows are cancelled. Join us tomorrow for the start of the festivities!
Entrance fee: $2 per person / $5 on Friday and Saturday nights starting at 5 p.m.
The ImaginAIR Festival is an event for the entire family. There are shows, many outdoor activities as well as workshops focused on the culinary arts. You will see astonishing performances inspired by the air and summer colors, such as circus, kite flying and fireworks!
2018 schedule of events
Thursday, July 26
| | |
| --- | --- |
| 1 to 6 p.m. | Kite demonstrations by kite flyers from here and around North America |
| 1 to 9 p.m. | Shows on community stage and inflatable games |
| 1 to 10 p.m. | Food and craft vendors |
| 6 to 8 p.m. | Acrobatic and parkour workshop with LaboKracBoom |
| 9 to 9:30 p.m. | "Déplacer les idées" interactive giant puppet |
| 9:30 to 11:30 p.m. | The Greatest Showman movie (Dover Park, English with French subtitles) |
Shows on community stage
| | |
| --- | --- |
| 1 p.m. | Les filles du bocage |
| 2 p.m. | Razzmatazz |
| 3 p.m. | Zoé Gagnon et Alexandre Gagné |
| 4 p.m. | Miokal |
| 5 p.m. | Clinton Fernandez |
| 6 p.m. | Nine Mile River |
| 7:45 p.m. | Countryside |
Friday, July 27
| | |
| --- | --- |
| 11 a.m. to 6 p.m. | Kite flying, inflatable games and food and craft vendors |
| 12:30 to 1:30 p.m. | Kite-building workshop |
| 1 to 1:15 p.m. | It's raining candy! |
| 2 to 2:30 p.m. | Rokkaku battle |
| 2 to 4 p.m. | Aerial and acrobatic workshop for all by Circus Stella |
| 3 to 6 p.m. | Walking circus animation |
| 6:30 to 7 p.m. | "Déplacer les idées" giant interactive puppet |
| 7 to 8 p.m. | "Chute Libre" performance by LaboKracBoom |
| 8:30 to 9 p.m. | AbraKadaBOOM! fire show |
| 9 to 9:40 | Performance by Flam Chen and its guests |
| 10 to 10:30 | Bimana and walking animation |
| 10:30 to 11:30 p.m. | Ze Radcliffe Fanfare music show |
Shows on community stage
| | |
| --- | --- |
| 11 a.m. | Razzmatazz |
| 12 p.m. | Scotty and the stars |
| 1 p.m. | DJ Madness |
| 2 p.m. | Scotty and the stars |
| 3 p.m. | Phil et Denis |
| 4 p.m. | Liquid Courage |
| 5 p.m. | Old School |
Saturday, July 28
| | |
| --- | --- |
| 11 a.m. to 1 p.m. | Aerial and acrobatic workshop for all by Circus Stella |
| 11 a.m. to 6 p.m. | Kite flying, Bimana and its solar balloons and inflatable games |
| 11 a.m. to 10 p.m. | Food and craft vendors |
| 12 to 6:30 p.m. | Walking circus animation |
| 12:30 to 1:30 p.m. | Kite-building workshop |
| 1 to 1:15 p.m. | It's raining candy! |
| 3 to 5 p.m. | Aerial and acrobatic workshop for all by Circus Stella |
| 4 to 5 p.m. | Kite-building workshop |
| 6:30 to 7 p.m. | "Déplacer les idées" giant interactive puppet |
| 7 to 8 p.m. | "Chute Libre" performance by LaboKracBoom |
| 8:30 to 9 p.m. | AbraKadaBOOM! fire show |
| 9 to 9:40 p.m. | Performance by Flam Chen and its guests |
| 9:40 to 10:15 p.m. | Night flight presented by UNI with music by DJ Elephant Skeleton |
| 10:15 à 10:30 | Fireworks |
| 10:30 to midnight | Music show by DJ Elephant Skeleton |
Shows on community stage
| | |
| --- | --- |
| 11 a.m. | Mad Science |
| 12 p.m. | Art Richard |
| 1 p.m. | Camille Richard |
| 2 p.m. | Félix Belliveau |
| 3 p.m. | Christine Melanson |
| 4 p.m. | Les Deuces |
| 5 p.m. | Nebullama |
Sunday, July 29
| | |
| --- | --- |
| 11 a.m. to 1 p.m. | Juggling, clown and acrobatic workshop for all by Circus Stella |
| 11 a.m. to 4 p.m. | Kite flying, Bimana and its solar balloons, inflatable games and food and craft vendors. |
| 12:30 to 13:30 p.m. | Kite-building workshop |
| 1 à 1:45 p.m. | The costume carnival |
| 13:30 to 13:40 | The great water balloons battle |
| 13:45 to 2 p.m. | It's raining candy! |
| 2 to 2:30 | Rokkaku battle |
| 3 to 3:15 | It's raining candy! |
| 3:30 to 4 p.m. | Last flight of the festival |
Shows on community stage
| | |
| --- | --- |
| 11 a.m. | Josiane Comeau |
| 12 p.m. | Christine Melanson |
| 1 p.m. | Josée Vautour |
| 2 p.m. | Mike Tibz |