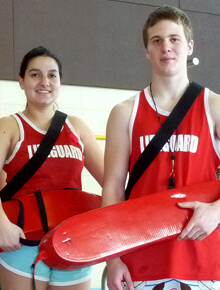 Wednesday Show
Dieppe's favorite family activity! Since 1987, people have been gathering every Wednesday in the summer for the Wednesday Show!
These free outdoor concerts are staged at Place 1604, at 6:30 p.m. and serve as a showcase for discovering musical acts from our local area - and elsewhere.
Each summer, more than 10,000 people attend these unique concerts held in a festive and family-friendly atmosphere.
---
Here are the artists invited and the dates for the 2019 season.
July 3 – Lumber Jills, Jacobus
July 10 – Grouvi, La Virée
July 17 – Frank Williams, Wilfred LeBouthillier
July 24 – Liquid Courage, Claude Cormier
July 31 – Josiane and Jacques Comeau, Brian and the BlueStorm
August 7 – Maurice Daigle et les boys, Les Rats d'Swompe
August 14 – Acadie is celebrated with Fayo, Harmonie and Swing (The show will start exceptionnally at 6 p.m.)
August 21 – Daniel Léger, Phil Athanase
---
Artist bios
Lumber Jills
With a repertoire that is entirely from New Brunswick artists, Lumber Jills transform folklore, history and heritage into a unique experience. Since 2014, Lumber Jills have been charming international audiences with their warm on‑stage presence.
Jacobus
Known as a member of Jacobus et Maleco and then Radio Radio, Jacobus boasted his first solo release in 2017. Now with a sophomore album "Caviar", released in February 2019, he enlisted the help of the creative duo DJ UNPIER and Kenan Belzner.
Grouvi
Straight from Samuel‑de‑Champlain School in Saint John, the rock group Grouvi stands out everywhere it performs. With a bronze and silver medal from the Acadian Games as well as a performance at the semi‑final of Accros de la chanson to their credit, Grouvi will impress you!
La Virée
For an evening where celebration is at the heart of the show, music by La Virée is a must. La Virée has a contagious energy on stage. Be ready to sing and dance to the sound of Acadian, francophone and anglophone songs.
Frank Williams
Inspired by classic rock, the music of Frank Williams reflects his passion for country rock. A former finalist on the television program La Voix 5, his husky, warm voice gives a unique tone to his country tunes, which charmed both the judges and the audience.
Wilfred LeBouthillier
Since performing La balade de Jean Batailleur, Wilfred LeBouthillier has been drawing audience members into his folk, pop and country universe. With a wide variety of arrangements in his arsenal, Wilfred LeBouthillier knows how to get crowds going.
Liquid Courage
Come sing and dance to the songs from Liquid Courage! This quartet presents covers of your favorite pop songs with a twist unique to their style.
Claude Cormier
Claude Cormier sets himself apart with his Irish folk songs accompanied by a colourful poetic style. Originally from the Magdalen Islands, Claude Cormier conveys the experience of his culture through the warm atmosphere of his music.
Brian and the Bluestorm
Active since 2013, the group Brian and the Bluestorm continues to create a sensation everywhere they go. The group, which has received a total of 12 Lys Blues trophies, is a major force in the blues world throughout Quebec.
Les Rats d'Swompe
Taking part in a new wave of traditional Franco‑Ontarian music, the group Les Rats d'Swompe set themselves apart from the traditional rock sound. An energetic quartet on stage, their compositions will make you want to party with them.
Maurice Daigle et les boys
The trio Maurice Daigle et les boys always manages to get audiences tapping their feet with their varied style. From Acadian to Irish folklore, from country to classic rock, this trio will have you laughing and singing along with them.
Fayo
The Acadian singer-songwriter-composer, Mario LeBlanc, crossed Canada and Europe with his emblematic character, Fayo. His Chiac folk music style shaped the genre with classics such as Chico haricot and Le masque à Ray.
Harmonie
The quintet originally from Memramcook, Harmonie, amazes audiences with their strong vocal harmonies. Come get carried away by the sound of their repertoire composed of Acadian folk songs as well as original pieces.
Swing
Get ready to party with the band Le Groupe Swing! This Franco-Ontarian pop-folk band has been stirring the crowds for over 20 years! Come and have fun to the sound of classics such as «La vie comme ça» and «Au nom du père et du fils et du set carré!»
Daniel Léger
Inspired by the "outlaw" movement of the 70s, the singer-songwriter-composer Daniel Léger says he is a poet of everyday life. With four albums to his credit, Daniel Léger shares his passion with audiences with his colourful texts and tunes.
Phil Athanase
Otherwise known as the singer of the Big Bad Party Band, Phil Athanase is making his mark with his solo career. His energy on stage was noticed at the Tremplin de Dégelis in 2018 and at the Gala de la chanson de Caraquet in 2017.
---