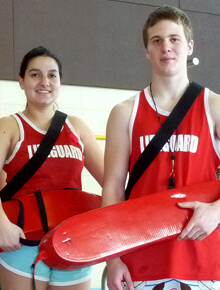 Wednesday Show
Dieppe's favorite family activity! Since 1987, people have been gathering every Wednesday in the summer for the Wednesday Show!
These free outdoor concerts are staged at Place 1604, at 6:30 p.m. and serve as a showcase for discovering musical acts from our local area - and elsewhere.
Each summer, more than 10,000 people attend these unique concerts held in a festive and family-friendly atmosphere.
Here are the artists who have been invited and the dates for the 2018 season.
July 4

Angélie St Amand



Fourteen years old, Angélie has always been passionate about singing! Winner of the Sommet de la Chanson de Kedgwick in 2015 and grand finalist for La Voix Junior 2 this past fall, Angélie is pursuing her passion with the choir Les Jeunes Chanteurs d'Acadie.

Hert LeBlanc



Celebrating a 30-year career, the Acadian country artist Hert LeBlanc launched his most recent album entitled Live au Pays de la Sagouine and is going on tour with this wild show that showcases his biggest hits.

July 11

Josh Norrad & The York County Smoke



Josh Norrad is a country rock performer from New Brunswick. He has recently released his debut album and has also been nominated for three MNB awards (2016) including Country Artist of the Year, Members Choice Award, and Fans Choice Award.

Shreem x Celtic Remixing



Producer and percussionist Jay Andrews has taken his next project - Shreem - Celtic Remixing, full circle and back to his traditional East Coast roots. Shreem produces a new sound that blends Celtic, electronic, and hip-hop music with hard-hitting drums and powerful, warm melodies.

July 18

Bourré d'joie



Whether they are performing typically Acadian songs or their own original compositions, Bourré d'joie will entertain and mesmerize you with the unique sound of the violin.

Laurie LeBlanc



Named Country Artist of the Year in 2017 at the SOCAN Awards and the Musique NB Awards, Laurie LeBlanc achieves top positions on the charts and has been accumulating awards ever since the release of his first album La Pitoune in 2010.

July 25
Celebrate Christmas for campers! Get out your Christmas accessories and come dance to the classic holiday songs covered by your favourite artists.

Art Richard



This dynamic Children's Christmas Show gets you to relive the magic of the holidays with traditional and original songs accompanied by instruments such as the accordion, the mandolin, the guitar and the wooden spoons.

Féeli Tout



Féeli Tout is a fairy storyteller who is adored by children and adults alike! With her storytelling talents and her magic glitter, she has captivated children's imaginations and introduced them to the joy of reading.

Les Méchants Maquereaux

Les Méchants Maquereaux will perform their Christmas hits that blend Acadian stomp, Celtic harmonies and country rock.
August 1

Quatre artistes en cavale



Through folk, rock and traditional music, and their personal experiences, these four New Brunswickers put on a funny, moving and inspiring show.

Eddie Chase and Graffiti four



Jive a bop with Atlantic Canada's most authentic 50's and 60's rock and roll band. From Elvis to Roy Orbison hits; this quintet has layered harmonies, guitar riffs and all the golden notes of days gone by.

August 8

Gabrielle Goulet

Gabrielle Goulet is an incomparably fresh singer-songwriter who enchants audiences everywhere she goes with her pop country music.

Big Bad Party Band



The Big Bad Party Band brings together four passionate musicians with a wish to provide quality music and create a party and dance atmosphere.

August 15
Celebrate Acadian Day at Place 1604 with activities for the entire family, a tintamarre and an performances by Seconde Nation, Lisa LeBlanc and Radio Radio. Click here for more details.
August 22

Mixtape



Mixtape is a high-energy and interactive classical rock band composed of six Acadian musicians. Their set list is a discography of the ages, allowing audiences to sing along with chart-topping hits.

The Mellotones



Combining powerful vocals, dynamic horns, and a groovy rhythm section with a catalogue that dives deep into the history of soul, funk, disco, and R&B music, The Mellotones recall an era dominated by the classics of Motown, Stax, and Chess Records.