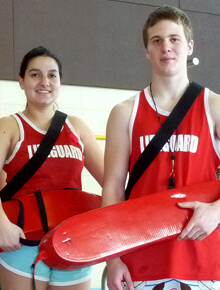 Wednesday Show
Dieppe's favorite family activity! Since 1987, people have been gathering every Wednesday in the summer for the Wednesday Show!
Watch the Wednesday Show now on Facebook live
***NEW CONCEPT FOR 2020***
Wednesday Show, presented by UNI, returns this summer for its 33rd edition in a brand new format. The shows will be presented virtually this year and will broadcast live from the guest musician's home.
Behind the wheel of their Westfalia, musicians George Belliveau and Kevin McIntyre will visit the artists and broadcast their performances from the backyard or other location at the guest's home.
The concept will allow us to follow the two hosts as they meet the musicians, while respecting the DNA of the Wednesday Show, which is to promote bands and local music. The performances will be broadcast live on Facebook every Wednesday at 7 p.m., from July 8 to August 19. Just follow this link to watch the event live: https://www.facebook.com/dieppenb/live/
The shows can also be replayed from the City's Facebook page and YouTube channel at YouTube.com/DieppeNB
Seven musicians and bands will welcome us in their homes this summer:
July 8 Terry Melanson
Since the 1990s, this singer, guitarist and songwriter from Moncton has played in a variety of bands, often as lead singer. Influenced by country bands and musicians such as Alabama, Randy Travis and Glen Campbell, in 2019 he unveiled his first-ever country album of traditional songs with a distinctly modern sound.
July 15 La Trappe
La Trappe is a band from the Acadian Peninsula that includes Martin Robichaud, Adam Robichaud, Milène Robichaud, Julien Breau, Yvan Mcgraw and Frédérick Savoie. They revisit, in their own way, Acadian music and the titles that have marked the last decades, in addition to performing a few original songs. Their vocal harmonies and the precision of their musical arrangements make them unique.
July 22 Monroe
Monroe is made up of five passionate and experienced New Brunswick musicians and singers: Richard Bourque, Dominic Cormier, Mathieu Brun, Matt Hayes and Marc Leger. Together, they combine their love of bluegrass with a bit of old-fashioned country to deliver an energizing sound.
July 29 Moncton Connection
Rémi Arsenault, George Belliveau, Lisa LeBlanc and Kevin McIntyre are four musicians with very different styles who all share common musical influences. They are accustomed to evenings around the fire where instruments are exchanged and music resonates.
August 5 Danny Boudreau
Danny Boudreau from Petit-Rocher leaves no one indifferent. The Acadian singer-songwriter has toured in many countries where his well-crafted songs and warm voice win the hearts of audiences. In his show, Danny Party, he moves from folk to country with a touch of the traditional. Listen to Justin Doucet's magical violin, Jesse Mea (piano, accordion), Sylvain Doucet (bass) John Boulay (guitar) and Luc Roy (drums).
August 12 Raphaël Butler ***postponed to August 13***
Raphaël Butler, singer-songwriter, artist nominated several times for the East Coast Music Awards, Music New Brunswick Awards, and recipient of the Édith Butler Award. He is the author of great hits like Harley 1970 and Camping Colibri, which are regularly played on the airwaves in Quebec and Atlantic Canada.
August 19 The Retronators
This band of five talented musicians has been traveling and performing throughout Atlantic Canada for over 25 years. They have played for municipalities, casinos, private events and festivals, to mention a few. This cheerful band is a revival of jukebox hits from the 50s, 60s and 70s. Experience a musical journey into the past that will be appreciated by young and old alike.