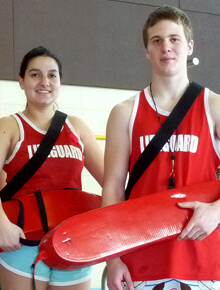 60 Copp Street
506.877.7900
info@dieppe.ca
Dieppe's first dog park is the result of citizen engagement in the 2017 participatory budget initiative. The park is located in the Lakeburn neighbourhood, at the intersection of Emmanuelle Street and Copp Street, next to the Boys and Girls Club and the disc golf course.
At 150 metres by 300 metres, it is the largest park in southeastern New Brunswick. A fence divides the park into two, allowing small and large dogs to run around freely and safely. There is a shelter for dog owners in case of high winds and bad weather, as well as a number of free parking spaces. Improvements, including access to water, are planned for spring 2021.
Rules
The large dog park is designated for dogs over 11 kg (25 lbs).
The small dog park is designated for dogs 11 kg (25 lbs) or under.
You must leash and unleash in the entrance area.
Handlers must clean up after their dog immediately.
Dogs must be removed at the first sign of aggression or excessive rough play.
Handlers must be 18 years of age or older and be in control of their dog at all times.
Children must be accompanied by an adult at all times.
Handler is limited to a maximum of three dogs.
Dogs must have current vaccinations and appropriate licences from their municipality.
Dogs using this park must be spayed or neutered and be older than four months.
Use park at your own risk. The City is not liable for any injury or damage caused by any dog in the off-leash area.
The City retains the right to refuse access to a dog owner if it has a valid reason to do so.
Prohibited
Dogs in heat
Sick dogs
Aggressive dogs
Puppies (under four months)
No food, treats or toys