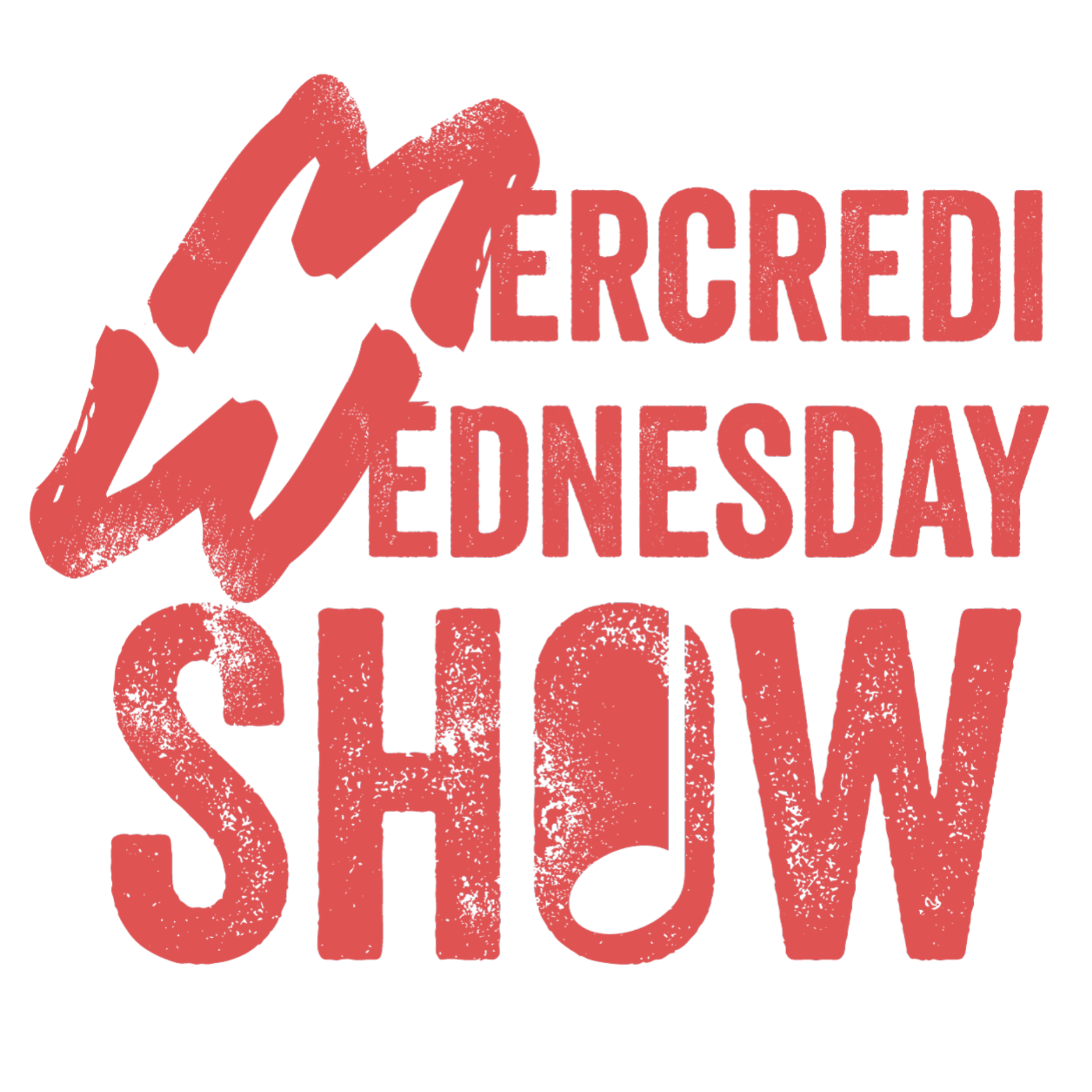 A family activity in Dieppe that you won't want to miss! People have been gathering every Wednesday in the summer to attend the Wednesday Show at Place 1604 since 1987! The event showcases local bands and music.
Between July 6 and August 24, a variety of local artists will be hitting the Wednesday Show stage starting at 6:30 p.m.! Learn more about the performers by consulting the program below:
July 6 - Moyenne Rig / La Virée
Moyenne Rig
Moyenne Rig is an Acadian country music band with bluegrass inspiration. Started in 2018, the band is composed of childhood friends from Saint John, N.B., which will be turning 15 years old this year.
La Virée
La Virée has been in the business for over 20 years and has released four albums with original songs and arrangements of traditional songs or pieces. La Virée's sound appeals to a wide audience with an infectious energy. La Virée has many Acadians, francophones and francophiles dancing and singing along, and this contributes to spreading the Acadian culture and making people swing wherever the group goes.
July 13 - Maggie Savoie / Tragically Hip Tribute Bobcaygeon
Maggie Savoie
Maggie Savoie surprised the public by launching her career with an auto-produced album in 2015. In 2016 and 2017, she toured around the country and abroad, all while launching an EP called On Court. In May 2018 she released her second album Tumeur à l'égo which had a bit more of an electric sound compared to the folk blues that she first seduced the public with. She also won Music NB's Francophone album of the year award in 2019. In the fall of 2021, she released her newest album Appalaches where her blues, folk and chill influences meet. Seeing Maggie perform solo, trio or even full-band will showcase her unique style fuelled by her melodies and lyrics that will be stuck in your head in the best way. She offers the crowd an intimate ambiance with her stellar guitar playing that captivates you through the show.
Bobcaygeon
Bobcaygeon is a tribute band to The Tragically Hip that is known for their sound which is strikingly similar to the group's studio recordings.
July 20 - ABOiTEAU / Compté de Clare
ABOiTEAU
The band ABOiTEAU is back, well rested and even more frenzied than ever! To celebrate, the band has released two new singles: Capitaine Joe la bague and Bonhomme 7 heures. Capitaine Joe la bague tells the story of a sailor who is a friend of storms, wind, waves and seagulls. With his cigar on his chin, these storms were for him festive moments. Inspired by the famous legend Bonhomme 7 heures and Real Storm make you want to dance, while sending shivers through your spine…
Comté de Clare
Comté de Clare is a group from Baie Sainte-Marie (Clare), an Acadian region in southwest Nova Scotia. The three musicians manage to merge traditional music with modern music. This group, newly formed in 2017, mixes lively fiddle music with upbeat rhythms that will appeal to a variety of tastes. The band's sound seeks to introduce electronic music with drum loops while making people dance to the driving and boisterous sound.
July 27 - The Mainlanders / Reveil
The Mainlanders
The Mainlanders are the newest and youngest Country band based out of Greater Moncton. Hailing from various music projects, these six artists are uniting to deliver a fun, fresh musical experience featuring covers from Zac Brown Band, Carrie Underwood, Luke Combs and many more. They'll also make you dance along to popular Acadian songs.
Reveil
Reveil is a musical group from New Brunswick together since 2007. The band is composed of seven members and they have five albums to their credit. Their songs with their lyrics accompanied by the traditional sounds of fiddle, mandolin, washboard and guitars, bring a kitchen party atmosphere wherever they go. With Reveil, it's a guaranteed good time, with lots of energy and good humour.
August 3 - Les Fireflies / Eddie Chase & Graffiti 4
Les Fireflies
Les Fireflies is formed of three very talented, award-winning fiddlers, multi-instrumentalists and singer songwriters. Samantha Robichaud, Louise Vautour and Christine Melanson have performed all over the world in their solo careers, and have now come together to give you a true authentic kitchen party, filled with Scottish, Irish and Acadian music!
Eddie Chase & Graffiti 4
Jive and bop with Atlantic Canada's most authentic 50's & 60's rock and roll band. From Elvis to Roy Orbison hits; this quintet has layered harmonies, guitar riffs and all the golden notes of the past. For families and baby boomers alike, they've performed at municipal events and festivals in Dieppe, Moncton, Riverview and Quispamsis. The highlight being a regular main stage act for The Atlantic Grand Nationals Car Show many consecutive years. This classic era is recreated by recognized musicians who packed the original sock hops and continue to delight audiences to this day.
August 10 - Bruce Daigrepont / Roland Gauvin and Friends
Bruce Daigrepont
One of Louisiana's greatest francophone artists is well known not only in Acadia, but throughout Canada and in many countries around the world. He no longer counts the number of countries where he has played his accordion! He has written over sixty songs in French which are sometimes the most famous of the Cajun repertoire and have been covered on record and in shows by artists from all over the world!
Roland Gauvin and Friends
On the eve of his 50th year on the Acadian music scene, Roland Gauvin is coming up with a brand-new show! To ensure an energetic and varied musical show, Roland will be accompanied on stage by four experienced musicians including Ronald Dupuis on drums, Steven Haché on bass, Jean-Luc Boudreau on electric guitar and peddle Steele as well as Jean-Simon Decoste on violin, guitar and mouth music. With songs taken from his personal repertoire and a few Acadian classics, Roland Gauvin and his friends offer a show where the sounds of Acadia blends with those of Louisiana like the spices in a delicious Gumbo.
August 17 - La Patente / Fils du Diable
La Patente
A brand-new band, La Patente released their first album in 2021, and it was an immediate success! La Patente is made up of Acadians/Brayons in their mid-thirties, originally from Madawaska in northwestern New Brunswick. The artists, all of whom have already proven themselves as musicians in various bands, decided, during the pandemic, to form a new group, write songs and record them. In addition to Marc Colecchio, La Patente is made up of Mathieu Émond and Marc-André Godin. Jeremy Ouellette is the drummer who accompanies the group in live performances.
Les fils du Diable
Les Fils du Diable invite you to a devilish celebration in which the sounds of violin, accordion and piano blend with the rythms of irish fiddles, scottish reels and cajun music. The legend of Les Fils du Diable condemns the trio to play happy and festive music to chase the devil away.
August 24 - Daniel Goguen / Laurie LeBlanc
Daniel Goguen
Daniel Goguen is an Acadian-Traditional-Country singer. He's been performing for more than 25 years. His most recent album Un air country has been selected as one of the ten best Franco-Canadian albums of 2021, published by the Acadie Nouvelle. Accompanied by his excellent musicians, Daniel is pleased to present a show that contains songs from his last three albums.
Laurie LeBlanc
Laurie LeBlanc is an authentic and engaging singer-songwriter who first made a name for himself in his native Acadia, playing in increasingly larger venues before finally becoming one of the most popular musical performers at the Pays de la Sagouine theatrical village. Over the years, he has performed from coast to coast and received many prestigious awards and honours. In 2020, he released When It's Right It's Right, his first album of original songs in English, marking an important turning point in his career.