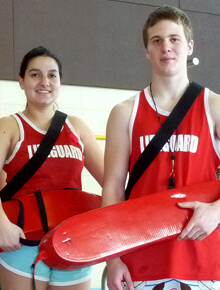 Over 140 metres long, five metres wide (seven metres at both ends), the new refrigerated skating oval can be used from December to March, even during mild temperatures! The oval also features evening lighting and music.
The refrigerated skating oval hosts the Fun on Ice concerts every Friday evening (December 1 to March 2) at 6:30 p.m. It is located at Place 1604, behind City Hall.
Come skate in an enchanting setting. It's free!
Rules
For skating only (use of sticks or pucks is not permitted).
Use of the skating rink is not permitted when it is closed.
No animals are allowed on the ice surface.
The rink is not supervised.
All children aged 12 years and under must wear a certified helmet.
The City of Dieppe is not responsible for stolen or lost items.
Schedule (open every day weather permitting)
8 to 10 a.m. -- Maintenance work
10 a.m. -- Opening
1 to 1:30 p.m. -- Maintenance work
5 to 5:30 p.m. -- Maintenance work
9:30 p.m. -- Closing
It is not permitted to be on the ice while maintenance work is being done. Please respect instructions from the staff at all times.
To find out at any time if the refrigerated skating oval is open, visit our Cancellation Info webpage.